Powered By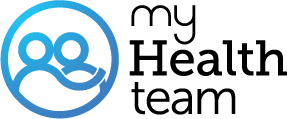 What Are Your Hints To Get The Best Rest?
A MyChronicPainTeam Member
We all rest. I am almost professional at it. I awake some times feeling well rested, other times I am immediately ready to go back to sleep again.
My primary care doctor suggested Magnesium Glycinate. I get it on Amazon and it works. It is nonprescription.
Yes, that should be the definition of normal :) Each individual is totally different from another one, even identical siblings, which is perfectly normal.
We are all normal but each individual is different
i was put on amatriptlyne in 2004 when i moved away from Vancouver they just kept telling i was depressed and that was that i was diagnosed with fybro the dr put me on the amatriptilyne it helped but i had gained 70 pounds in a year.most of us know adding arthritis to that is worse cause the heavier you are the more it hurts over the years i have developed oster-arthritis arthritis fybromialgia osteoporosis tendinitis bursitis my knees are so bad i can't even sit on the toilet my ankles are collapsed i have calisouses on top of corns on the soft pad of my feet i have planterfaciatis bunions ligament issues and there is more in 2012 i was put on perocet i lost 100 pounds in 13 mo i was able to work part time with my disability my quality of life had returned...then i came back to BC after a couple years in alberta i went to see s dr here the same one who put me on the perks refused to help me i couldn't get a dr and when i did find one she only saw me as an addict there for putting me on the methadone program forcing me to stand in a line up at the pharmacy every morning with the real addicts.i felt totally hopeless physically and emotionally sick every time i went to see the dr.i had to take a pee test first to make sure i wasn't selling it😪now i can't work rent is too high to afford to live alone now im back with my abusive x still have no pain medicine i have severe night terrors.degenerative disc disease is the latest diagnosis i went to see the pain clinic dr but because of whare it is in my back is the worst spot and im riddled with arthritis there is nowhere to fit the needle for pain relief and the fybromialgia will flair up and give me more pain he said sorry there iz nothing i can do for you...and i sit with no pain meds . .no quality of life and a cat on antidepressants.its beyond hopeless no wonder people kill themselves
I have been taking Amitryptline 10mg for some time now and I don't have any grogginess in the morning. I have also taken Baclofen muscle relaxant 10mg at night too. I have a very sore Thoracic spine area from Osteoporosis, Scoliosis and Osteoarthritis
Judy
I found zopiclone better for the morning groggies.
My go to medication for a good night's sleep is an Amitryptline tablet 10mg ( it's a mild sedative as well as it's an anti depression medication and it's good for my mood too) I am usually awake a few times a night but it's helping me to get several hours of uninterrupted sleep towards morning.
Hugs from Judy
Sunshine Coast In Subtropical Queensland Australia and it's a lovely warm sunny Friday morning here today . I'm going to walk home now around the Mooloolah River boardwalk here at Minyama near the two resorts Deepwater and Bluewater Point shown here
As someone who is a featherweight to THC-based products, I'll share what my doctor told me. For my overactive brain that goes into hyperdrive once all the noise in the house is gone, a dose of Indica gummy that is 1:1 with CBD and a dropper-full of CBD oil means I can ease into sleepy mode and not experience any of the weird disjointed sensations that I get from any amount of THC. I don't smoke and I have enough pills to gag down every day. Cutting a gummy in half and taking a dropper of CBD lets me settle down and if I am still awake then after half an hour to an hour, I take the other half. Slowly chewing the gummy and letting it sit under my tongue helps the delivery into my system. Everything I get is through the dispensary in the same plaza as my doctor.
Caffeine free tea/coffee/sodas/soft drinks, drink camomile tea
I use tizanidine to get 3 hrs & about 40 mins a sleep a night. That's the only thing that'll help. Hope anyone that's looking for rest to find something that'll work. Hang in there.
Join today!
Start meeting others who understand