Powered By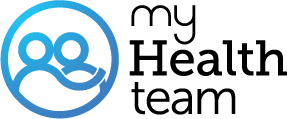 A MyChronicPainTeam Member
Has anyone experienced muscle tremors after taking medical marijuana?
Haven't any of you felt the munchies after ingesting or smoking weed before. Tremors often come from needing food weed can affect the endocrine system in our bodies . It regulates digestion with enzymes and insulin and hunger pains and hungry feelings come from . I recommend never using weed products on an empty stomach. Take care on your journey with chronic pain
Have never experienced muscle tremors with weed, maybe it was cut with something else.
I'm 58yrs old and have been smoking weed since it was very weak to now with insane levels . Now that i suffer with horrific pain levels I use weed and some edibles, I take 25mgs of edibles at a time. But when I get to high i eat chocolate and it helps ease the THc. Good luck used right it does work. Take care
Thanks! I've never had this happen until recently, it was really weird but it's happened twice after taking my usual edible, and at no other time. I'll try your suggestion if it happens again, thank you!
If you feel that you may be too high let's say. Before you go to hospital or doctor digest a milk chocolate bar or large piece of chocolate cake. Try it it works.
No never it relaxes you when I use it !!! But with you it might do that !!! Soo I would stop using it !!! Take care love ❤️ N hugs 🤗Fellow Warrior !!!
Join today!
Start meeting others who understand