Powered By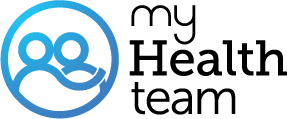 Has Anyone Tried Kratom For Pain?
A MyChronicPainTeam Member
Wondering what dosage and form of Kratom works.I tried a liquid shot and was pleasantly surprised. Are the capsules just as effective? And other people with chronic pain experience?
I know it's not legal in all states but they do sell it in California where I live.
Did not work at all for me.
Kraton is Banned in Australia like all Flowers and other Natual gear.
Go on kats botanical and ask questions they'll give you lots of answers
It doesn't work as good as pills but cuts it some
I take about 15 day.5 at a time. Tbsp for powder.its nasty thought
Sorry I have not used it but I notice it is has an opiate effect and can be addictive so intermittent use for breakthrough pain might be the place to start. I use CBD oil for this usually in bed early in the morning and by the time I am getting up I can move. These things tend to be trial and error, what suits one-person wont suit another, and dose also comes into it because it depends on what traditional medicine you are already on.
I like liquid best but I take pills 5 at a time
Do you take the liquid or the capsules?
The red is best for pain. It's nasty. I have to take so much. It helps dull it but doesn't take it all away
I take kratam. At 1st it helped alot but like pills it quits.cheaper than pills from people tho
Join today!
Start meeting others who understand