Powered By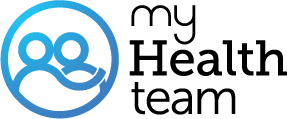 On Going Flare Ups, Constant Pain
A MyChronicPainTeam Member
How do you cope with on going flare ups that seem to have no relief in sight? Is there any tricks you have learned to help find relief even if it's only for a little while? I feel desperate at times and willing to try almost anything just for the pain to ease up. Thanks in advance for any thoughts and ideas💜
Rest, ice or heat depending on cause or area of pain. I had to start taking Mobic (prescription NSAID) daily to keep inflammation from creeping up on me. Diet is HUGE!!! Decrease sugar and dairy, increase fruits and veggies. Chia seeds and flax seeds help with lots of ailments and are easy to add to a smoothie. I have experimented with various mixes. My go to smoothie includes berries, pineapple, clementines, spinach, kale, chia seeds, and flax seeds. Sometimes apples too. Then I add water and mix it all in a magic bullet. The more berries added, the sweeter it will be. I try to get organic as much as possible to decrease exposure to pesticides, which can also contribute to inflammation. I was able to avoid surgery by all of this!! For now...
I found that if I gently rub myself where I hurt it calms and stretches the area that hurts a little..epsoms salt with eucalyptus and spiriment in it smells good and relaxes soreness and tension..heating pads and ice packs helps sometimes at the same time...and if u can stand to ''I never could '' but if ur dareing fill ur tub with a little water and put icecubes in it and sit in there for a few minutes..my Therapist was a marathon runner and swore by it ..im like girl u crazy as hell...hope these help..pain sucks
OMG! Yeah I have opinions and thoughts....will get back to you on that though... After I have edited my answer, deleting the many expletives I would use to describe my frustration, anger and just pure exasperation...xx
Ice works best for me because it numbs the area. But, heat works at other times just as well. But Medical marjuianna works immediately. After one big puff, I can feel my muscles relax, my shoulders drop, and the anxiety that comes with flair-ups and consistent back and neck pain. I would have a much more painful and worse less active life without pain pills.
@A MyChronicPainTeam Member... I actually got the CVS app. and it has daily reminders for my meds. It also tracks and tells me of any refills that need to be filled. It's been very useful to me.
Hi @A MyChronicPainTeam Member I have a big issue with not taking my daytime meds like I'm supposed to. Night meds are no problem. Your advice is very helpful. I hope your having a good night.
Hi @A MyChronicPainTeam Member one thing I would say is if your łike I tend to leave the pain killers until I start to get a flare up when really I need to be prepared and take them regularly to avoid the flare up so maybe try like I am setting a timer for every 6 hours and taking the meds I think sometimes we feel a failure fo relying on so many tablets but we need them that's what they are there's for so take them on time every time to avoid the flare if that makes sense to you and a nice hot bath with Epsom salts always helps me take care x
There is no relief from pain or pain flare ups. Example.........my arms and hands are in a flare up, as soon as that goes then my legs start up
All pain is cyclical as far as I can tell, be grateful for the occasional break ;-)
I use hot pad and ice therapy but it only works for the time I'm using it. The next thing I do is go to the emergency room.
Join today!
Start meeting others who understand